20 years on: Ladbroke Grove and the birth of a nationwide CIRAS
Confidential reporting is just as relevant today so that people can speak up without fear of reprisals – it can help prevent the accidents of the future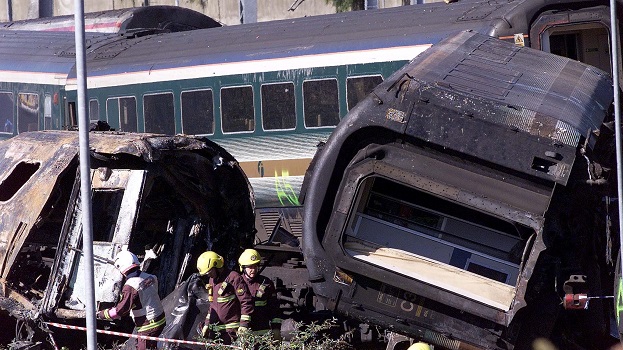 © Adrian Dennis/Shutterstock. Ladbroke Grove rail accident.

Greg Morse
Lead Operational Feedback Specialist, RSSB.
Greg Morse looks back at the multi-fatality rail accident at Ladbroke Grove in 1999 and how it led to the nationwide deployment of CIRAS. One important lesson is that an industry needn't wait for a major accident before taking action.

At around 08:09 on 5 October 1999, a Thames Turbo bound for Bedwyn passed a signal at danger and struck a First Great Western high-speed train as it made for Paddington. Thirty-one people were killed and over 500 were injured.

One of Britain's worst peacetime accidents, it was subject to a public inquiry, led by Lord Cullen, who'd also looked into the 1988 Piper Alpha oil rig disaster – an appropriate choice, as many would come to think of Ladbroke Grove as the railway's equivalent of that multi-causal tragedy. Cullen's report would highlight problems with signal sighting, train protection, train crashworthiness, driver training and learning from operational experience. But there was something else, and it concerned reporting; more specifically, it concerned the railway's burgeoning 'no blame' culture.

The Health & Safety Executive had been encouraging rail to adopt such a culture in the hope it'd ensure that all incidents, including near-misses, were reported and investigated. The trouble was, it seemed to encourage too many drivers to take the blame for signals passed at danger (SPADs) when there may have been other factors at play. Indeed, 85% of SPADs at the time were listed as being down to 'driver error', and with a figure that high, it was likely that many underlying causes were going unrecorded.

For Cullen, confidential reporting was something that could help root out these issues, by helping near-miss incidents to 'be reported and receive attention' and the trends associated with them to be measured. Another study was also highlighting the important role of human factors in rail, and in the off-shore oil, nuclear, aviation and marine industries.

At a time when internal reporting procedures were often associated with blame and disciplinary action, CIRAS allowed reporters to speak freely without fear of reprisals. The government agreed and CIRAS was then rolled out to all railway operators. Its value is now recognised beyond mainline rail, with bus, metro and tram operators, and the construction supply chain all joining the scheme. CIRAS is a vital means for its member companies to extract lessons from what might rightly be called 'accidents waiting to happen'. Capturing knowledge from near-misses or perceived system deficiencies, knowledge that comes from those who work on the front line, helps build a solid foundation for shared learning across many different sectors.