Case study: station welfare facilities refurbished
Train cleaning staff have moved to better temporary facilities until there is a permanent dedicated area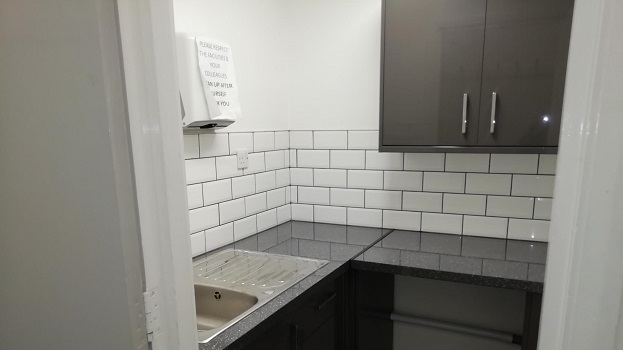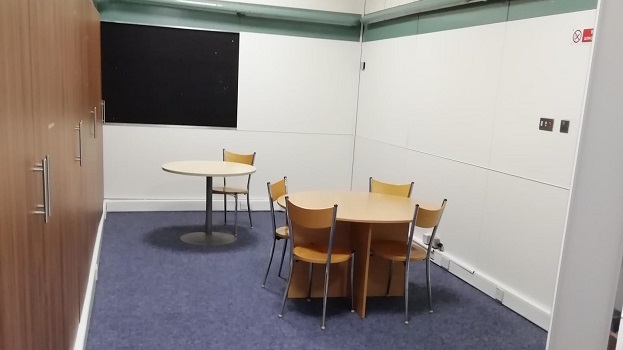 New temporary facilities © Govia Thameslink Railway
Concern
Someone raised concerns about inadequate welfare facilities for cleaning operatives contracted to work on trains at Victoria station in London. They said this had been an issue since January 2019, when operatives were told their welfare facilities were being refurbished and were given temporary ones. The operatives have never moved back, and the temporary facilities are not fit for purpose and negatively impact staff wellbeing.
Cleaning operatives have to use public toilets on the lower concourse, far from their work, and there is often queuing. Changing facilities lack privacy or gender segregation, and there is evidence of active vermin. CCTV is installed as the room was originally for luggage, and it is unclear whether this is on and recording. Staff have been told to use a ticket office for breaks which does not have adequate facilities, such as for hand washing or room to socially distance.
The reporter asks Govia Thameslink Railway (GTR) to:
provide a mess room for cleaning operatives nearer their work, with adequate welfare facilities for personal needs breaks
provide a changing room for cleaning operatives with gender segregation
clarify the operational status of the CCTV in the current changing area.
Govia Thameslink Railway's response
We thank the reporter for raising this matter. We were disappointed that the welfare facilities available to Churchill cleaning operatives during the refurbishment were not up to standard.
They have now been relocated into suitable temporary facilities – with a dedicated locker room and changing cubicles, mess room, kitchen and toilet – while GTR and station owner Network Rail consider options for a permanent solution. There are now plans in place to refurbish the area they were using, to provide an adequate mess and locker room, with appropriate changing cubicles. This work will also include the removal of the legacy CCTV equipment, which was not being monitored. While works are being completed, temporary measures have been put in place and we will continue to check that these facilities meet the team's requirements.
The temporary facilities are situated as close as possible to where the team works and consist of:
an empty retail unit converted into a locker room, providing gender-segregated changing facilities
from July, a vacant room within the Southern station offices, converted to provide a mess and rest area for the cleaning team, with dedicated sanitary facilities.
Tags
Person's Environment
Infrastructure Managers