Case study: electrical switch room cleared at Reading train care depot
Concern raised about storage arrangements results in permanent solution and regular checks.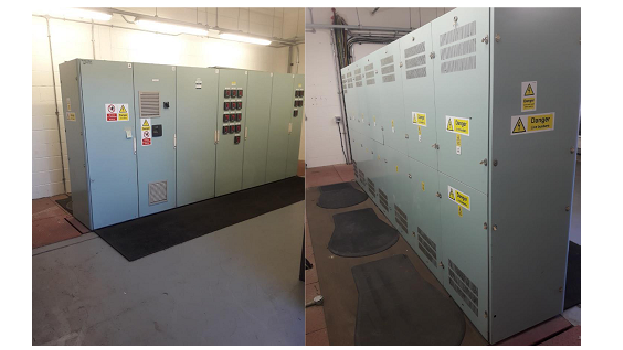 All items have been removed from the switch room. © Great Western Railway
Concern
A reporter has raised an ongoing safety concern regarding the use of the main electrical switch room to store equipment and other various items at Reading Train Care depot. According to the reporter, storing items in this room is unsafe due to the nature of the room (being the main switch room with many electrical components). Many items stored are said to be combustibles and so pose a potential fire hazard - for example, there are two petrol driven water pumps stored in the room. The reporter expresses concern that should an electrical fire start in the switch room, these items would make the fire worse, making it difficult to put out. They also pose an additional hazard by hindering the escape route should employees need to leave the room quickly.

The reporter asked Great Western Railway (GWR) to:
remove items that are currently stored in the switch room which should not be there?
carry out monitoring on a quarterly basis to ensure the room is kept clear?
Great Western Railway's response
GWR thanks the reporter for raising these concerns. Planned general inspections and safety tours are in place already, but will now focus more on these areas and general housekeeping. The root cause is that when the depot was built insufficient room for storage was provided. This has been made worse by the closing of Old Oak common depot, resulting in tools and equipment being transferred from Old Oak to Reading.
Actions taken
All items have been removed from the switch room and placed in the stores.
A plant workshop extension has been built to give increased space for tooling and equipment.
Items currently in the stores will be sorted out to go into the new building. 
Short-term and long-term solutions considered
items placed in temporary storage
items will be placed in the new extension when finished
safety tours and inspection implemented and ongoing for this area.
Find out more