Case study: workload at Eastcroft depot reviewed routinely
Full audit and new fatigue planning system follows concern.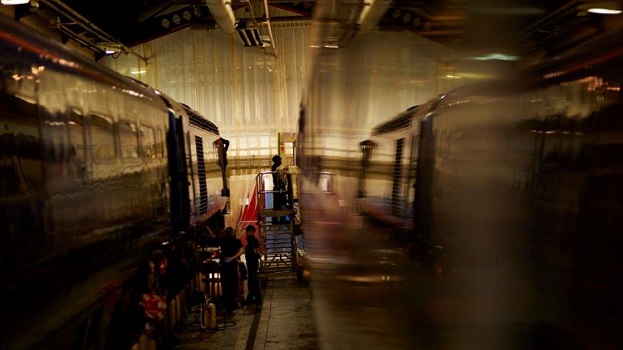 Eastcroft depot ©East Midlands Railway
Concern
They said that this had led to staff taking shortcuts to complete work within the planned allocated time, including service checks and refuelling rolling stock. Furthermore, the reporter said an increase in rolling stock meant that maintenance tasks were being conducted outside the depot alongside the derailers, with no protection from the running line, posing a safety risk.

The reporter was concerned that staff taking shortcuts could lead to errors being missed and could result in a train going into service with faults, potentially causing an incident. They also said that staff could be fatigued due to a lack of breaks during shifts and suggested that staff were not receiving personal needs breaks.

Therefore, the reporter asked East Midlands Railway to:
investigate the current workload at Eastcroft depot and either increase the staffing levels or adjust the workplan to suit the current staffing levels
ensure units are worked on inside the depot unless it is a service check or a broken-down unit.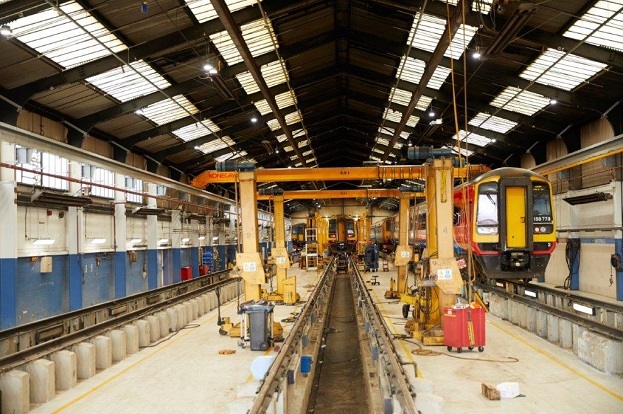 © East Midlands Railway. Eastcroft depot.
East Midlands Railway's response
A review of the data has shown that there has been no increase of workload or additional units coming into the depot during the six-month time period. As such, there has been no need to increase staffing numbers or change working practices. The fleet strength and maintenance approach has remained the same through 2019 and has not changed within the last 12 months.

Our investigation highlighted that the depot does not currently have a regular periodic review process to monitor its workload against the available manning levels. This will be implemented and will be critical to enable the business to effectively manage the next 24 months, when a number of unit cascades are planned that will affect the makeup of the fleet portfolio. The concerns about work being conducted outside of the depot (where no protection is in place) are noted.

There is an Operational Working Instruction (OWI) at the depot which defines where and when any work activities should be progressed to manage risk correctly. The investigation established that an OWI has been in circulation that has been withdrawn and replaced. This will have led to confusion. Despite this, there is no evidence of working unsafely or of the correct OWI not being adhered to.

As an immediate response to the report there was a joint review between management and staff representatives, who are jointly reviewing and updating the OWI. Once this review has been completed, it will go through the formal document control process at which point the OWI will be re-briefed out. This will ensure that all functions have a consistent understanding of the latest procedure. This and the East Midlands Railway internal mechanisms (for example close call reporting) are being promoted to ensure staff are able to raise any safety concerns.

The main aim of the investigation was to identify if there was any increased workload during the period of time as stated by the reporter, alongside checking if, in fact, there had been any need to increase staffing and manning levels within the depot. 

The investigation looked at the following areas:
To identify workloads coming on to the fuel line
Confirm fleet and identify any changes to fleet strength over the last six months
Workload and activities taking place on the fuel line
Review of manning levels, both current and previous
Review of the current manning levels against the business manning level calculation and the budgeted figures
Timing of all activities taking place on fuel line
Review of previous local level council meeting held with union and safety reps
Maintenance tasks on depot
A full audit is being carried out on work activities to assess the workloads of staff on the fuel line. This will aim to assess that the correct processes and procedures are being followed and to carry out a time-and-motion study to verify that the times used for the Beat Rate and time allocated to each task continue to be a realistic and achievable target to undertake the work safely. A programme is to be instigated to ensure that staff are taking their allotted break times during shift. Staff will be instructed to ensure that they take their breaks accordingly with a team of four working on the fuel line.

Supervisors / team leaders will be required to monitor compliance and confirm if there is any reason why staff are unable to take their breaks. A review of the future requirements brought about by proposed fleet changes through 2020 and 2021 is ongoing, with consideration being given to examine staff shift patterns to balance staff availability to workload.

Resourcing levels on the depot will be reviewed more routinely, at six-month intervals or as required if a change in workload is instigated.

The rosters and working hours for all staff at the depot will be managed via an online system called Crewplan, which automates the management of staff rosters and fatigue. It monitors overtime, shift patterns, rest-day working and any breaks staff take while they are on duty.

All actions are also to be entered onto Compass. This is a tracking system that ensures that all the actions are allocated and completed within the agreed timeframes.

Compass allows for all actions to be delegated to individuals, which gives accountability. This helps to ensure that all actions are monitored and feedback gained before any of them are closed out.
Find out more
Tags
Fatigue
Train Operating Company