Five reports on seasonal risks
These short, winter-themed case studies show that it is worth speaking up to get things done.
Slips, trips and falls caused by wet or icy surfaces. Road risks in snow and ice. Personal protective equipment (PPE) that doesn't do the job. Fatigue from rosters that don't consider driving conditions. Seasonal weather brings all sorts of hazards. Here's what happened after people contacted CIRAS with these winter-themed concerns.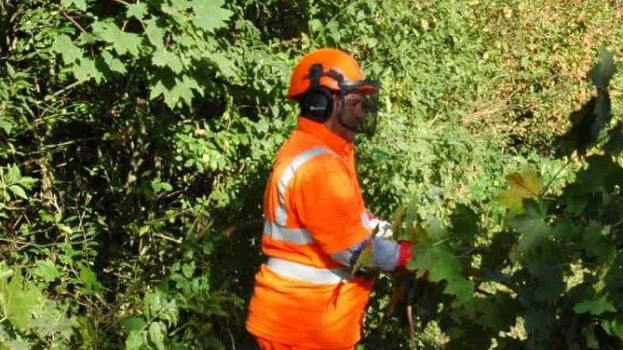 1. Seasonal PPE
CIRAS sent a report to MECX Contracting about concerns that employees didn't have access to suitable seasonal PPE. The reporter was concerned that staff could develop health issues without seasonal PPE such as lightweight t-shirts in summer and wet-weather all-in-ones for winter.
MECX responded by reviewing its PPE supplies – including with visual checks – and surveying its employees across all work sites about the performance of their PPE. The survey found that staff were, in general, satisfied with their PPE and a few small improvements were introduced while ensuring that PPE remained appropriate for the duties being carried out. MECX also reviewed its PPE against the Network Rail Standard and found it was compliant.
2. Wet-weather bus driving
A reporter said that issues with their equipment were leading to reduced visibility during wet weather. They said that wheel arch brushes were not being re-fitted to tyres after they were changed, and that windscreen wipers didn't work on the high-speed setting in some buses. Wheel arch brushes reduce spray from the roads on mirrors in wet weather. The reporter wanted the faults fixed and the brushes re-fitted.
Stagecoach said that although the wheel arch brushes were not a standard fit and were not mandated, they would look into new options to better secure the wheel arch brushes. This could be a problem because they were retrofitted. After investigating the windscreen wiper on a specific vehicle mentioned in the concern, Stagecoach said that the wiper fault had been reported and inspected earlier but no fault was identified at that time. They reviewed their records, which didn't show a trend of windscreen wiper faults on the high-speed setting. Any reported items had been fixed.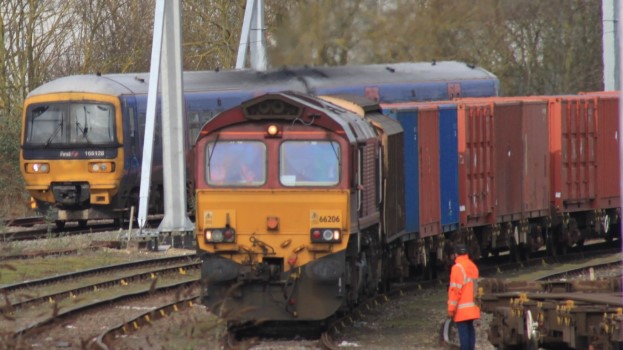 3. Mud cleared at railway yard
A reporter said machines were churning up mud at Appleford Railway Yard, making the ground unstable. They were concerned that machines could topple over in the wet mud. They also said that tank containers were being placed in the wet mud then loaded on to a wagon without being washed down, meaning they could slide off the wagon at higher speeds.
They were also concerned about the possibility of slips, trips and falls: they did not have any PPE for the mud, such as wellies, and shunters had to climb over overgrown vegetation and a fallen lamp post to walk around the train. The reporter wanted conditions improved.
DB Cargo acknowledged that underfoot conditions could degrade at Appleford without a robust maintenance regime but reassured the reporter that the ground structure is stable. They arranged a meeting with all companies operating at Appleford (including Forterra and Hanson) to identify hazards and evaluate risks.
The group agreed that the local DB Cargo safety assurance manager would carry out additional site safety checks every week in winter. DB Cargo gave all their staff suitable footwear and removed vegetation and the lamp post from the walking route. Forterra arranged for a 360 excavator to remove all mud and slurry from the yard. Hanson approved its use throughout winter to prevent slurry building up and arranged for a new walking route to be built.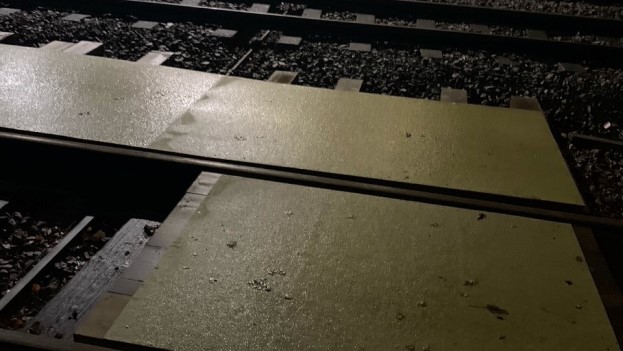 4. Slippery walkway
A new walkway to Mill Hill signal box was built (pictured above) within three to four months after a reporter raised a concern with Network Rail using CIRAS. The reporter said the existing walkway route at the time was uneven and non-gripped, making it slippery to walk on, especially in winter weather conditions. They were concerned that staff could fall onto the track.
5.
Bad CCTV visibility at crossing
A reporter was concerned about the image quality on CCTV cameras overlooking East Tilbury level crossing. It was acceptable on a dry, cloudy day but not in other conditions such as at night time, in rain or sun.
They said that this made it difficult for staff to confirm if the crossing was clear and safe for trains, and someone could be struck by a train as a result. After the CIRAS report, Network Rail adjusted the CCTV cameras to provide better visibility of the crossing.
Tags
Person's Environment
Equipment
Bus
Infrastructure Managers
Supply Chain - Infrastructure
Freight Operator