Speaking up for workforce safety in port operations
Operations pose many of the same safety risks across the transport and logistics industry.
While CIRAS is known especially for offering confidential safety reporting in the railway, bus, tram, light rail and infrastructure sectors, we are available to other sectors too including ports and highways.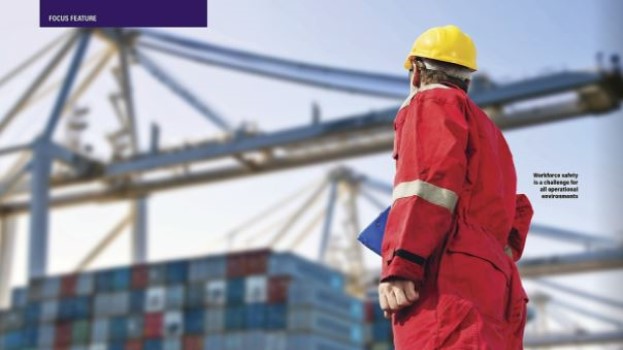 We explored how CIRAS can improve safety in port operations in our recent article for the January 2021 issue of Focus magazine, from The Chartered Institute of Logistics and Transport (CILT). Read the full article in CILT Focus magazine.

Here are a few highlights.

'Confidential reporting is different from whistleblowing. Whistleblowing presumes wrongdoing and exposes illegal, unethical or otherwise wrong actions.

'In contrast, confidential reporting focuses on safety improvement, such as: revealing hazards that managers have not noticed; highlighting procedures or rules that have good intentions, but are not working in practice and could cause unsafe actions; alerting companies to fatigue and other personal wellbeing issues that could affect safety performance; and problems with equipment.

'The big difference for staff is that those who report confidentially are guaranteed to have their identity protected. Although there are legal protections for whistleblowers, high-profile examples of people losing jobs and reputation as a result of speaking up can put off many. Providing a blame-free confidential reporting channel for frontline concerns could raise morale, especially in these uncertain and isolating times...

'Confidential reporting provides an additional source of safety intelligence that has the potential to identify risks that might otherwise be missed, and so predict and prevent incidents, revealing cross-sector and industry-wide issues and learning.

'Richard Steele, chief executive of Port Skills & Safety, says: "We are always looking to improve health and safety in ports and that means making it as easy as possible for everyone to be proactive safety champions.

'"UK ports work hard to deliver employee health and safety inclusion and engagement...."'

Read the full article in CILT Focus magazine

For more information on joining CIRAS, contact our business development manager Marc Spillman on 07876 578981 or email marc.spillman@ciras.org.uk.
Tags
Confidential reporting
Culture
Ports