Case study: dust and burning smell stopped
Passengers and staff noticed the unpleasant smell of burning at Sloane Square station.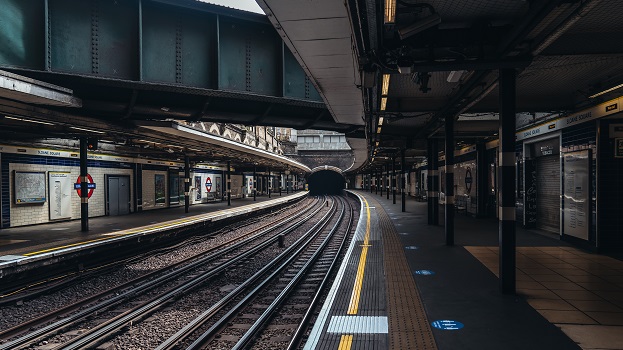 Above: Sloane Square station © Sandor Szmutko/Shutterstock.com
Reporter's concern
For months, there was dust and the smell of burning on the eastbound side of platform 2 at Sloane Square underground station when trains came into the station. It was known to the company, but the cause was not clear.
Passengers and staff noticed the unpleasant smell. No one knew if what they were breathing in was benign or hazardous. The reporter had heard it could be linked to excess grease on the track.
If something was burning at the station, the smell could mask it and mean staff would not act on a fire hazard in time.
They asked London Underground to investigate whether it was harmful and why it happened.
London Underground's response
We are upgrading the signalling and train operation systems on the District, Circle, Hammersmith & City and Metropolitan lines so trains can run in automatic train operation. Sloane Square station was transferred onto the new system earlier this year.
With the new way of operating, after a certain amount of hours or kilometres run, every train had to carry out a Friction Only Brake Application (FOBA). This 'cleans' the braking system and can generate dust. The area around Sloane Square was chosen for this as the line has open sections, where the planners believed dust generated would disperse more easily. FOBA was also the source of the burning smell.
It became clear that the dust was not dispersing, and train movements dragged the dust into Sloane Square station. The upgrade team reviewed the FOBA process and location, deciding to suspend it in this area while they reviewed the long-term plans.
FOBA was written into the computer-based system controlling train movements, so there had to be an intervention in this programming to stop it happening at Sloane Square. Since then, the dust levels have significantly reduced and the burning smell has gone.
As soon as local management started receiving complaints from local staff, they suspended staff platform duties pending results of air monitoring or such time as FOBA ceased. No staff were working on the platform when the dust was at the highest levels.
We do not believe the content or quantity of dust was detrimental to health, but it affected the working environment for staff and customers, so we suspended FOBA in the area.
The new location for the braking procedure – when it is reintroduced – will be permanent.
View the full report at ciras.org.uk/Resources-and-Learning/Reports/Report/03461.
Find out more
Tags
Hazardous Substances
Infrastructure Managers