Case study: potentially hazardous sign rectified at Kent House station
A reporter observed a sign coming away from fixture and was concerned it could fall off and injure a passenger.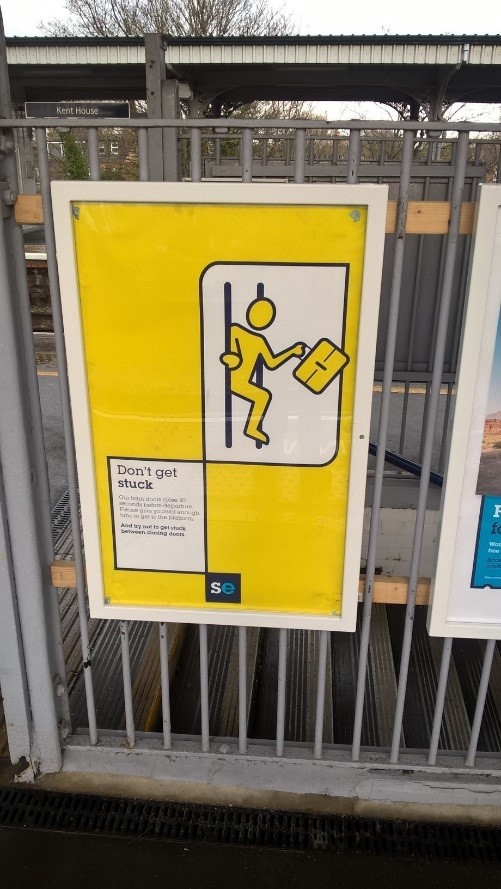 Above: Poster board at the station
Concern
A concern has been raised regarding permanent safety and security signage on the northbound slow platform at Kent House station. The reporter advises that on the slow platform there are some recently installed signs attached to the railings at the top of the stairs.

The signs have come away from one of the fixtures. The concern is that it could fall off and injure a passenger. In addition, there is a risk the sign could come away from the fixtures and potentially fall onto the tracks, which could cause operational incidents. The reporter believes that the signs have not been installed safely and there was apparently no review following the work being completed.

The reporter asks if Southeastern could:
reinstall the signs and ensure that they are securely fixed
ensure works completed at the station are reviewed.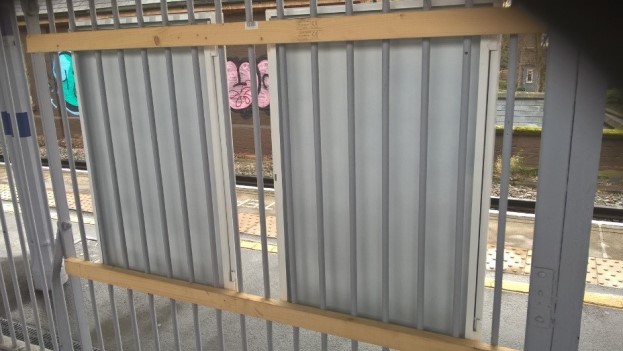 Above: Wooden frame to help secure poster boards
Southeastern's response
Southeastern would like to thank the reporter for raising their concern regarding the signage at Kent House station. The position of the poster boards in question has been strengthened with wooden braces to hold the frames securely against the railings as shown (above). The signage at Kent House has been reviewed by the station manager and found to be secure.
Find out more
Tags
Person's Environment
Equipment
Train Operating Company