Sharing kindness: CIRAS members are giving back in a time of crisis
Kindness and empathy have been noticeable in recent months.
Whether bringing vulnerable people supplies, fundraising for charities, or speaking to isolated friends and staying at home to prevent the virus spreading, people are looking out for others.
But it's not only individuals who are offering a helping hand. Companies are getting involved, using their resources and encouraging staff to volunteer – safely and if they would like to – or offering support to employees' own voluntary initiatives.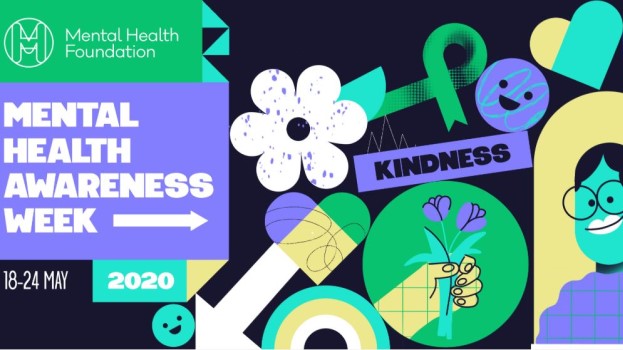 As well as helping others, being kind can improve how those 'giving' are feeling, which can help people through challenging times. Kindness boosts people's mood and mental wellbeing. It creates a sense of belonging and there is a lot of research on how kindness benefits teams.
Our recent webinar, 'Good practice in responding to Covid-19', not only considered the measures that CIRAS members have taken to reduce the spread of infection, but also how they have been giving back to the NHS, communities and their own colleagues.
How are CIRAS members helping?
Among the many challenges of Covid-19, keeping employees safe is top of mind. Guidance is provided by Health and Safety Executive, RSSB for the rail industry and The Confederation of Passenger Transport for the bus and coach industry. For CIRAS members, this also means raising awareness of CIRAS as a channel that staff can use to raise their health, safety and wellbeing concerns confidentially.
Taking time to understand how colleagues are feeling – especially when many are key workers in public-facing roles – and to support them, practically and emotionally, also shows kindness. Communications are crucial too: are you being kind with what you say and how you say it?
Keeping up staff morale is a challenge at such a difficult, demanding time, even when working towards a collective community-led goal. Track Safety Alliance reports that contractors have created 'set working groups' to help, and senior managers are taking it in turns to work on site.
Kindness in the community
Members have been looking outwards too. From volunteering to helping deliver a hospital, here are just a few of their stories.
ScotRail and Transport for Wales are among the train operating companies (TOCs) in the UK who have adapted their timetables to help NHS workers. Transport for Wales and other transport service providers in Wales, including Stagecoach buses, have also been providing free travel for NHS workers.
In April, ScotRail supported NHS Scotland for the Love of Scrubs by transporting 30 bales of fabric to be made into hospital scrubs, saving the charity enough money to make 43 more sets. Earlier, Scotrail donated its food and drink stock to food banks in Glasgow, Edinburgh, Aberdeen and Inverness.
Other TOCs have also donated their food and drink stock. GWR donated almost £10,000 worth of its on-board catering to its local community – including hospitals, food banks and South Western Ambulance Service – after asking staff how they could help those in need.
LNER has transferred its weekly order of up to 5,000 sandwiches to food charity FareShare, which is distributing the food to community groups most in need around Leeds and Newcastle. The TOC also has more than 100 staff members signed up to LNER Reserves, its new initiative to support the police, NHS and local communities. Employees are involved in activities as varied as driving an ambulance or being a volunteer NHS telephone responder.
Acts of kindness from Network Rail employees include a collection point at Manchester Piccadilly station for food bank donations, and PPE donations to Hexham General Hospital in Northumberland. Dozens of volunteers from Network Rail and DHL also helped to deliver the NHS Nightingale Hospital North West, helping to unload, move and build hospital beds and offering storage space at Network Rail's Warrington distribution centre.
With the help of Network Rail and others, Mace, Laing O'Rourke and Arcadis are among 40 construction companies who have donated a million items of PPE to London hospitals.
Story Contracting has also donated PPE to the NHS and provided a site cabin for North West Ambulance Service. Among many other kind acts, employees have been using their sewing skills to make scrubs and have donated £200 worth of toiletries to Simon Community Scotland, a charity helping vulnerable people without a home during Covid-19.
Whether individually or as a team and however 'big' or 'small' the act, kindness is bringing people together.
Tags
Health and Wellbeing
Person's Environment