Case study: bus station welfare facilities repaired
Work carried out in response to concern about hygiene and cleanliness that highlighted the potential spread of Covid-19.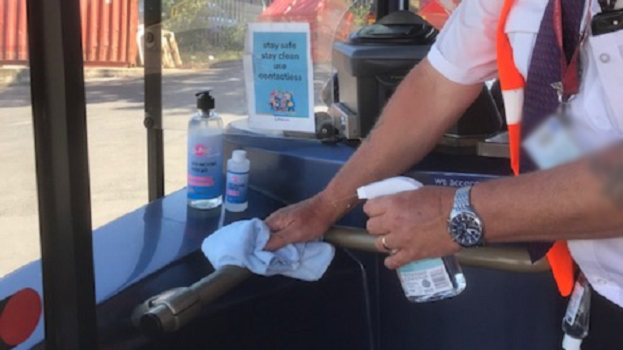 Drivers have been issued with cleaning kits

© Stagecoach (South West)
Concern
A reporter raised a concern about the handwashing facilities in the male toilets at Paignton bus station. One of the sinks was not working at all and the other one only dispensed cold water. As well as not being happy with the overall cleanliness of the male toilets, the reporter was concerned that, because of this, employees were not cleaning their hands effectively and could spread Covid-19.

The reporter has asked Stagecoach (South West) if they could:
fix the sinks in the toilets so that employees can wash their hands with hot water and soap
review the cleaning regime and ensure that the toilets are cleaned on a regular basis.
Stagecoach (South West) response
The operations manager and engineering manager carried out a full investigation after receiving the report in June. Before Government restrictions around Covid-19, Stagecoach (South West) was arranging for a local plumber to fix the hand washer/dryer facility. However, lockdown resulted in the company reducing services to 30% of operation and Paignton bus station was then closed. The rest facilities remained open for employees keeping services running. The work to remove the washer-dryer facilities and replace them with sinks has now been completed.

Following the re-opening of full facilities at Paignton bus station, the weekly safety inspections have been re-established, so any further issues should be identified and dealt with. From mid-March, Stagecoach (South West) supplied each driver with hand sanitiser gel and the provision for refills.

Drivers have also been issued with cleaning kits so that they can sanitise the cab areas before and after use to reduce the risk of Covid-19 transmission. Additional touchpoint cleaning has been introduced at depots and on buses. The cleaning regime has been increased to once in the morning and again in the evening. Social distancing measures are also in place. A full review of the cleaning regime at Paignton bus station is ongoing and the engineering director will ensure that any findings are implemented.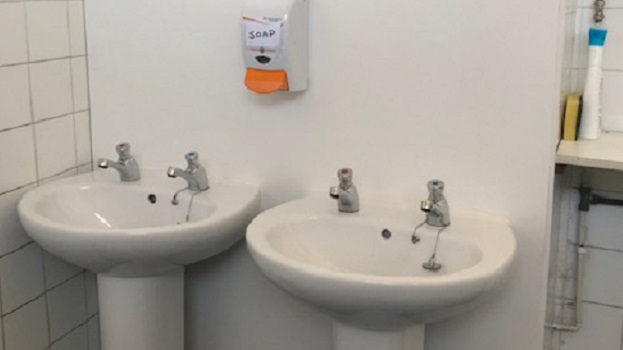 New sinks in the toilets

© Stagecoach (South West)
Tags
Health and Wellbeing
Person's Environment
Equipment
Bus