Case study: safety barriers installed to protect bus passengers
Signage also reviewed as a temporary measure before new bus station is built.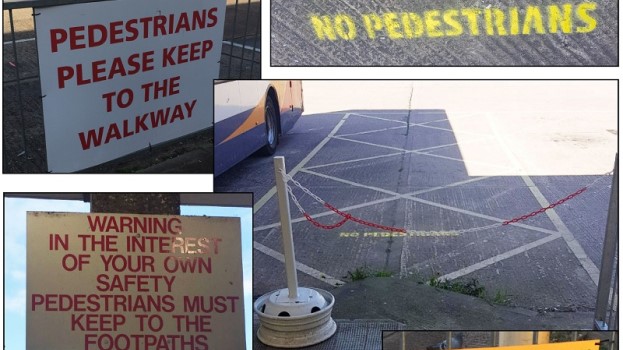 Concern
A reporter raised a concern about passenger safety at the Stagecoach South West bus station in Matford. When a bus cannot pull up over the curb edge in the bus station loading bays, passengers must get off the bus close to an area where there is moving traffic.

There was no form of safety barrier in the loading bays to prevent passengers from walking into this area, so the reporter was worried that this could lead to a passenger being hit by a vehicle and injured. At other bus stations, gated safety barriers had been installed to reduce this risk. Therefore, the reporter asked Stagecoach South West to fit gated safety barriers in the Matford station loading bays for passengers getting on/off buses that cannot pull up over the curb edge.
Stagecoach's response
We have investigated the concern and, as a short-term solution, have installed moveable chain barriers between the bays to discourage customers from walking between the barriers. We have also briefed our supervisors at the bus station to be aware of customers who may still walk between the barriers and to proactively approach them.

We reviewed the signage and put in place more signs, including messages of discouragement on the floor where pedestrians make the choice to walk across, as well as re-spraying existing floor signs due to wear and tear. In the longer term, Matford bus station is expected to close in around one year's time, with a new station opened on the adjacent site.
Find out more
Tags
Unsafe Practices
Person's Environment
Bus