Has 2020 changed how you see risk and safety issues?
What do you consider as hazards and risks that it's worth reporting? Has your perception changed in 2020 with the pandemic? Our article in RailStaff explains why this could be a problem.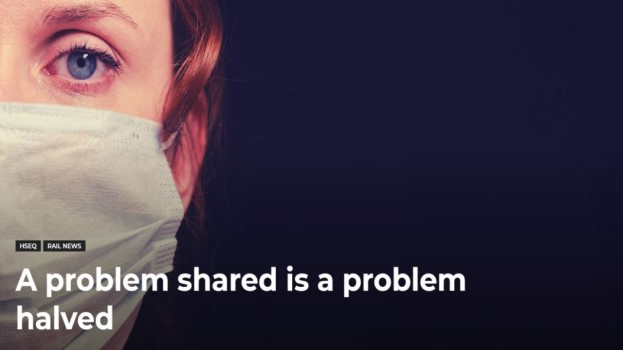 'You might have carried the mental load of these other health, safety and wellbeing concerns with you throughout the year, but not wanted to tell anyone "because it isn't a priority" with the virus taking centre stage.
'The truth is that those concerns do still matter. If not now, then when will the issues be resolved? Months into the future might be too late to prevent an accident or other harm coming to colleagues, passengers or anyone in your workplace.
'If not you, then who? You might be reluctant to voice your concerns if you are new to the team, or the youngest or most junior employee – just in case you 'get it wrong', or out of fear that you might be ridiculed – but often a fresh pair of eyes is exactly what it takes to spot the problem. Maybe you have a sense that something isn't right, but you aren't confident enough to raise it formally or ask.'
Read the full article in RailStaff