Bright sparks: PPE for safer working with electric vehicles
Arriva London is using personal protective equipment for safer working on electric vehicles at its Central Maintenance Facility. We found out more.
Arriva London's Central Maintenance Facility (CMF) started as an MOT centre but is now a hybrid and electrical workshop for maintaining hybrid and electric buses. The team is trained to level TC4 and BTC2 (electrical training courses that comply with the Electricity at Work Regulations). People with TC4 are qualified to decommission a live vehicle by proving it is not live and is isolated – power disconnected and secured so it can't be accidentally turned back on. Those with BTC2 can manage, maintain, refurbish and build battery packs for vehicles.
This means the team works with live electrics (at 600-1000V DC) if needed, so there is greater risk of arc flash (a type of electrical explosion or discharge) or electrocution. You can see some of the specialist PPE they wear here.
Lock-out procedures and tools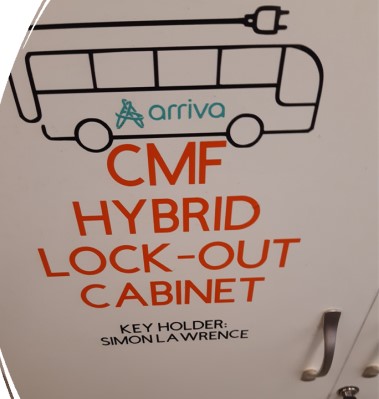 The engineer locks off the negative battery terminal or electrical master switch (depending on the vehicle type), and the padlock keys and paperwork are secured by the senior person (TC4) on site. This prevents anyone putting any electrical current through the system while it's being worked on. The TC4 person only returns the keys when they are satisfied that work is completed and the system is safe. When working on batteries, the positive and negative terminals are locked off under the same procedure.
Helmet
With a face shield as well as head and neck protection, these helmets conform to standard EN50365 (electrically insulating helmets used for working live or close to live parts) and are protective up to 1500V. There are three colours: red for the site responsible person, yellow for those qualified to work on site, and white for trained mobile technicians.
Jacket and trousers
These are rated for protection from arc flash measuring up to 25 cal/cm2 (heat energy), and the team works up to 14 cal/cm2. They are also protective up to 1500V. They are custom-made to size because if there was an incident, such as an electrical discharge, an air gap that is too large would create enough heat to melt underwear.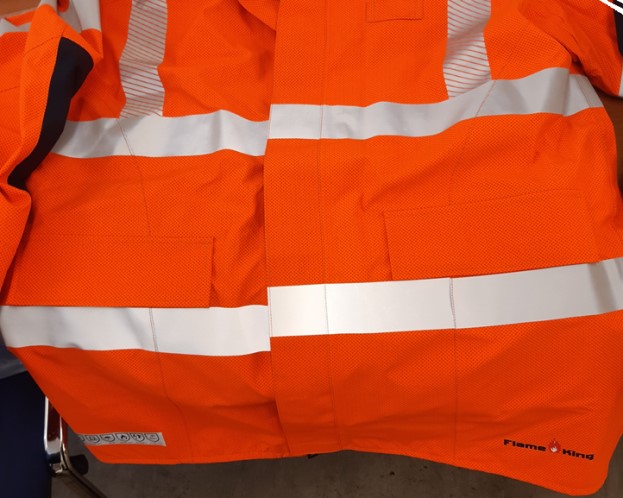 z
Above: PPE jacket for working with electric vehicles

Above: symbols on the jacket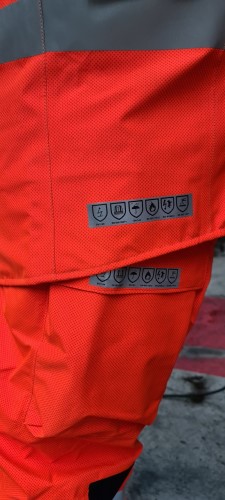 Above: trousers
Gloves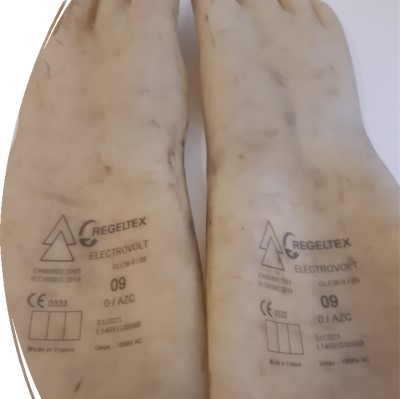 These 0 rated gloves (the electrical rating meaning they protect up to 1000V) have to be pumped up before use to prove they are not torn or punctured.
The grey leather gloves (below) are a protective layer worn over the 0 rated gloves to prevent puncture and damage.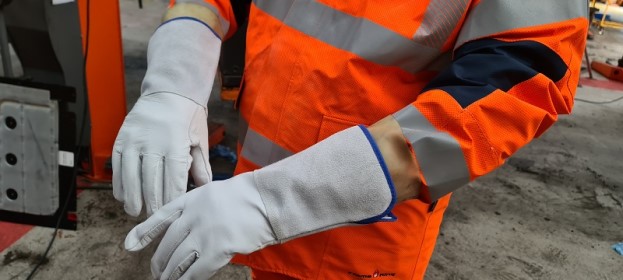 Cold work
These black gloves (below) are for working in cold stores at -40°C, handling cold king pins. The king pin holds the wheel on the bus, allowing it to turn.
The king pins are frozen to -85°C to make them smaller. The king pin fits into an axle. The axle is heated up to around 115°C to make the space larger, and the cold king pin positioned inside. When both the axle and king pin return to a room temperature, they fit together firmly.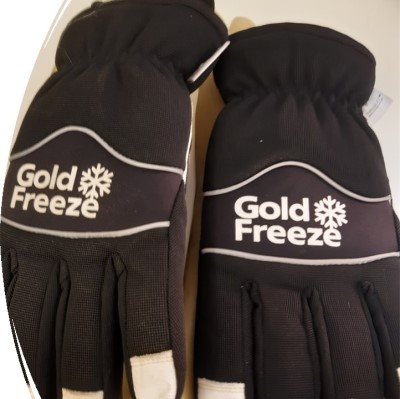 Find out more
What happened next? Case studies that show speaking up leads to action