Case study: culture impacting track worker reporting and wellbeing
Frontline safety programme aims at better relationships to reduce operational risk.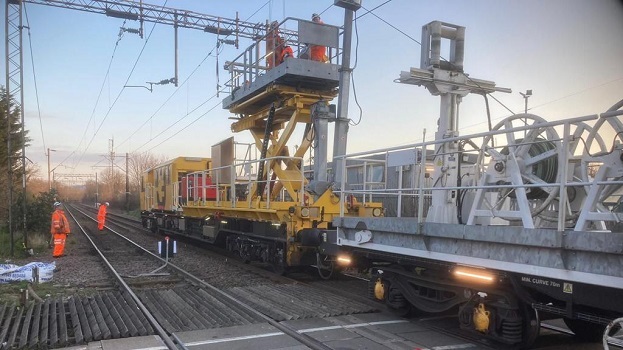 OCR team at work © Network Rail
Reporter's concern
Overhead Conditions Renewal (OCR) team culture feels hostile towards those who speak up.
OCR encourages speaking up, but this message does not reach trackside operations, where many staff feel that raising concerns or suggesting safer alternatives leads to repercussions such as bullying or receiving many undesirable shifts.
This culture puts stress on track workers, impacting wellbeing and their ability to perform safety-critical tasks, which could pose an operational risk.
They wanted Network Rail to set up honest discussions between frontline and senior staff.
Network Rail's response
There's a network of meetings in place for managers to listen to frontline staff, but we recognise it is important to keep an open dialogue at all times.
In March 2021 the OCR team launched an internal safety culture programme, with input from trade union reps, supervisors and linepersons. Its initial focus was helping frontline managers and supervisors develop the skills to deal with site safety issues and communicate effectively.
In 2022/23 the programme increases frontline workers' involvement. More linepersons have had the chance to input into planning the programme. Supervisors and frontline staff have attended sessions with a behavioural change specialist to develop their listening skills and improve their relationships and communication.
The programme director, construction management, and some frontline staff have met and agreed short-term actions. The OCR principal construction manager is responsible for ensuring these are done, and another meeting will check progress.
OCR in Route Services Supply Chain Operations is also part of the safe service culture programme. Staff can attend workshops to discuss culture and working practices with trained champions and senior managers.
Find out more