Case study: health risks controlled and automatic boot wash installed
Concern about exposure to dust and human waste at station's throat yard for platforms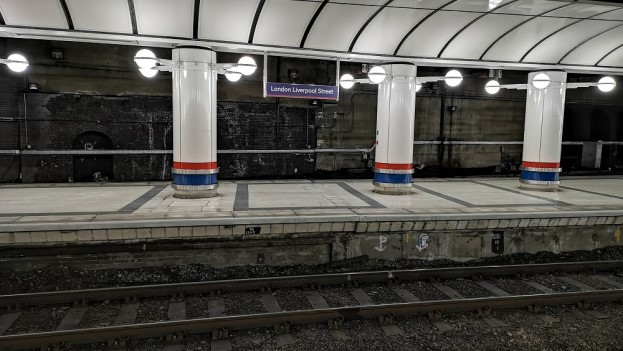 Concern
A reporter has raised a health and safety concern regarding the working environment of London Liverpool Street station. The reporter is specifically concerned about the exposure to dust and human waste at the station's throat yard for platforms 1-18, and in the platform area too.

The reporter describes the build-up of dust on the track ballast, which comes from the wear and tear of brake pads, and likely contributes to poor air quality. This dust may additionally present an asbestos risk if it comes from older rolling stock.

The reporter states that within these parts of the station there is often raw sewage on the track ballast from passenger trains, leaving workers exposed to harmful bacteria. It is not clear if the exposure to this waste is at harmful levels.

Network Rail is asked to:
conduct a survey in the station's throat and platform area to determine if the exposure to dust poses a health risk to employees (including carcinogenic and bacterial risks)
consider having the throat yard cleaned of human waste more frequently.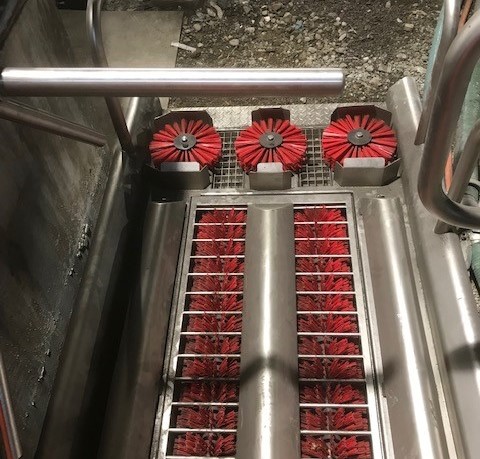 Above: boot washer at London Liverpool Street station
Network Rail's response
We will respond to each of these issues in turn.
Dust
Network Rail Anglia Route engaged Socotec UK Ltd to conduct static air quality monitoring at Liverpool Street station near the end of the platform/throat area. This monitoring continuously measured and recorded the airborne dust concentrations over a whole month. It showed air quality at Liverpool Street station was significantly better than an outdoor monitoring site 1.3 miles away in central London.

Measured airborne dust concentrations were well within UK/EU air quality limits. Socotec UK Ltd analysed a sample of the dust build-up on ballast/concrete surfaces in the throat area and found it mainly contained carbon, oxygen, iron, silicon, copper and mineral oil, so is unlikely to be a carcinogenic or bacterial risk.

We have discussed asbestos contamination with Abellio Greater Anglia, as they operate the oldest rolling stock which regularly travels on the route to/from Liverpool Street. The manufacturers of the brake pads have confirmed that all brake pads in use on Greater Anglia's rolling stock do not contain asbestos.

Any staff that are concerned about dust inhalation can be issued with dust masks to use while working in these areas. They can be ordered through your line manager; or please contact Anglia Route Workforce Health, Safety and Environment Advisor, who can arrange for masks to be supplied, and do facefit testing to check they fit correctly.
Human waste
A minority of the Greater Anglia fleet still eject sewage directly onto the tracks. The amount of sewage has significantly decreased in recent years as Greater Anglia have installed holding tanks to most of the toilets in their fleet.

In addition, the entire Greater Anglia fleet is being replaced with new trains before the end of 2019. It is not feasible to regularly clean the throat area and a one-off clean would not be effective while further sewage is still being deposited. Once the rolling stock upgrade is completed, a one-off clean would be reasonable.

An automated boot and hand wash have been installed in the throat of Liverpool Street to allow track workers to decontaminate their boots and gloves after they have been exposed to sewage. Regular washing of hi-vis orange personal protective equipment (PPE) garments will stop the build-up of bacteria. This should be done through the laundry service provided to all Network Rail employees by PHS BeSafe Ltd via local collection/return. The risk of contact with harmful bacteria is effectively controlled by wearing suitable PPE and following the decontamination process.

Actions taken as a result of this report:
Air quality survey commissioned to investigate dust levels.
Automated boot wash is now operational – local manager and HSE advisor to brief staff on use.
Network Rail Romford Delivery Unit have proposed a long-term solution to improve conditions and maintainability of the throat area of Liverpool Street. This includes installing a concrete pad to create a firm footing and low-dust environment in the area between the lines that lead into platform 10-11.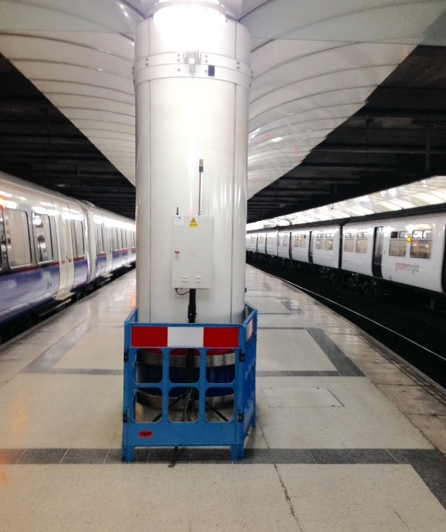 Above: air quality monitoring equipment at London Liverpool Street station
Tags
Hazardous Substances
Person's Environment
Infrastructure Managers