Case study: roles per person on site reduced and communications improved
Post-incident processes mentioned in concern about the Valley Lines upgrade.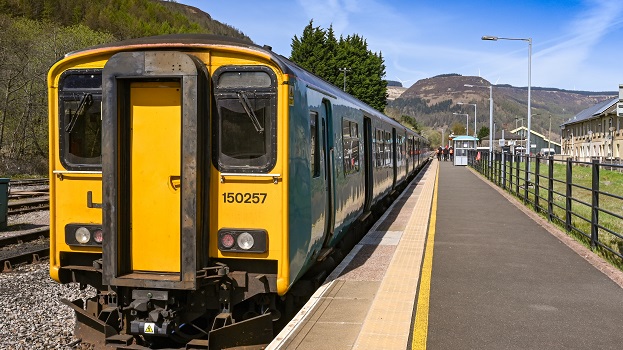 Treherbert station on the Cardiff Valley Lines
Reporter's concern
A reporter has raised concerns relating to the Transformation team's work to install track and sleepers and reduce vegetation on railway lines between Cardiff and Merthyr, Aberdare, Treherbert and Radyr.
The reporter said processes that should follow on-track incidents (such as safety bulletins, stand downs or investigations) are not happening, so learning from incidents, outcomes, and underlying causes is not being shared among the team to prevent further incidents.
The reporter also said staff are carrying out more than one job (sometimes four), and this does not comply with Standard 019.
The reporter would like Amey Infrastructure Wales to:
ensure post-incident processes are followed so that learning can be shared
check that track workers are only doing one job (and possibly hire more staff).
Amey Infrastructure Wales' response
We can reassure the reporter that a trained investigator investigates all accidents and incidents, and we issue and share bulletins on the Cardiff Valley Lines (CVL) Sharepoint. Details of any incidents are included on the four-weekly Health, Safety, Environment and Quality (HSEQ) Teams brief (which is recorded) and shared with parent company Amey. We have found that messages are not getting to frontline staff. Actions to improve this:
The Planning and Operations teams (Transformation and Infrastructure Management (IM)) have completed a safety culture and engagement survey anonymously. We are reviewing the results.
We are running Safety Step Ups with the IM and Transformation teams (including contractors) to identify the main concerns and look at how to involve workers more effectively in safety improvements.
We have updated the CVL Sharepoint.
Following this report, we are reviewing how key safety messages get to teams. One suggestion is learning bulletins in the Person in Charge of Possession (PICOP) packs. The HSEQ team is also reviewing its support for line managers with toolbox talks and team briefings.
We accept that the number of roles that Transformation operational staff carry out at one time had to change. We have now implemented a new process, with no more than two roles at any one time – occasionally three according to relevant risk assessment.
Find out more