Burnout: how to recognise the symptoms and how it affects safety
Could you be suffering from burnout?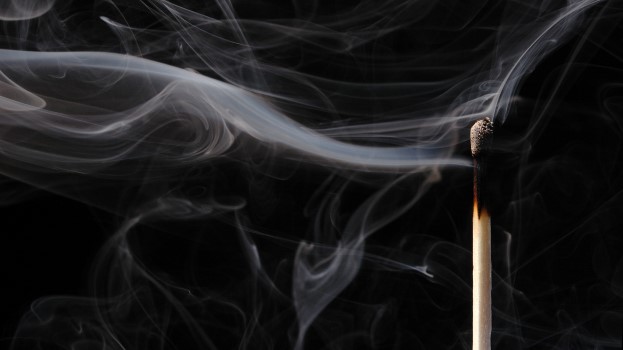 Take a moment to assess how you're feeling about your workplace right now:
Are you feeling exhausted, or like most of your energy has been depleted?
Do you feel distant from your job, or very negative or cynical about it?
Do you regularly feel that it is a struggle to concentrate?
If you answered 'yes' to all three questions, there is a risk you may be suffering from burnout, a condition defined by The World Health Organisation (WHO) as: 'syndrome conceptualised as resulting from chronic workplace stress that has not been successfully managed'.
Burnout was recently placed on the WHO's International Classification of Diseases, considered a global benchmark for health diagnosis. As a result, there is now more of an onus on employers to help their staff manage it.
WHO suggests that the responsibility rests mainly with the employer. It notes the term burnout only applies to occupational settings, and not 'experience in other areas of life'. In reality, the responsibility is likely to be one that is shared between employer and employee.
Safety consequences
It's not just about the health of individuals either. Burnout can seriously affect safety performance.
There is already evidence suggesting that individuals suffering from burnout are less likely to perform their jobs safely. In a 2018 study of over 200 firefighters, burnout badly affected their safety. Burnout meant they were less likely to:
follow safe work procedures
wear the correct personal protective equipment
report safety concerns.
The authors of the study said:
'When firefighters are burnt out, they do not effectively communicate or voice their safety concerns, they are less likely to use personal protective equipment properly and are less likely to follow standard operating procedures or perform standard work practices in a safe manner, which could ultimately result in firefighter injuries during line-of-duty operations.'
Essentially, what they are saying is that burnout is incompatible with a safe working environment. The issue here is that once you become burned out – and it may be some time before the effects are apparent – you are less likely to express your safety concerns or report them.
Preventing burnout
Fatigue is a precursor to burnout. It obviously helps to capture the issue much earlier on when we are still talking about fatigue. The causes of fatigue can then be addressed before it develops into burnout, which is far more difficult to tackle.
Find out more
Burnout: the link with poorer safety performance
How to avoid being sucked down the exhaustion funnel
Mental wellbeing: where to get help and how to offer it to others who may be struggling
Tags
Fatigue
Health and Wellbeing
Person's Environment