Little gems: health and wellbeing topics
Take inspiration from these tips and suggestions shared by A.D.V.I.C.E. members.
A.D.V.I.C.E. was set up to share health and wellbeing information for workers in the transport and construction industries. Its members are CIRAS, Amey, Colas Rail UK, Dyer & Butler, Ganymede Solutions, McGinley Support Services, Midland Metro Alliance, Network Rail, Redstone Rail, Reflex Vehicle Hire, RSS Infrastructure, Transport for Wales, Van-Elle and Vital Human Resources.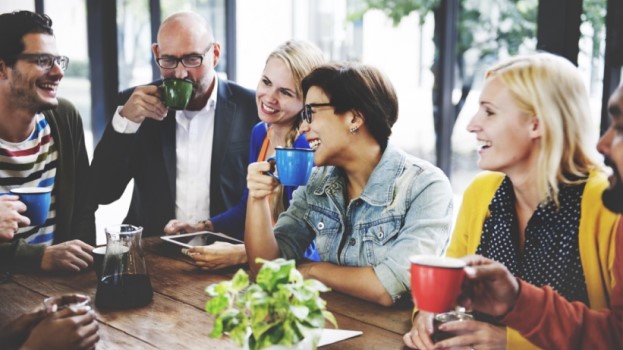 Mental health
If 24-hour news and social media updates are making you worried, limit the time you spend watching, reading or listening to pandemic coverage to once or twice a day, or less. Only get information from a credible source you can trust – such as Gov.uk or Nhs.uk and fact-check information from newsfeeds, social media or other people.
Full article about mental health
Debt
You don't need to struggle on alone with debt worries. There are many ways to clear debts. What is best for you depends on your circumstances. A free debt adviser can help you make the right decisions. Priority debts, such as rent, council tax and utility charges, can cause particularly serious problems if you don't do anything about them, so if you are in too much debt deal with priority debts first.
Full article about debt including list of priority debts
Domestic abuse
Anyone forced to change their behaviour because they are frightened of their partner or ex-partner's reaction is experiencing abuse. If you're worried a friend is being abused, let them know you've noticed something is wrong. They might not be ready to talk but try to find quiet times when they can talk if they choose to.
Full article about domestic abuse
Gambling
If you think you are spending too much time or money gambling, online or in a gambling premises, you can ask to be self-excluded. This is when you ask the gambling company to stop you gambling with them for a set time, lasting at least six months. It is up to you to stick to a self-exclusion agreement, but the company should make reasonable efforts to stop you. When you make this agreement, the company must close your account and return any money in it.
Relationships
It is important to be mindful of how we speak to others. No matter how someone looks or acts, you truly never know what's happening in their lives.
Use these top tips for nurturing healthy relationships:
Give time – Put more time aside to connect with friends and family.
Be present – Pay attention to the people in your life. Try not to be distracted by your phone, work or other interests.
Listen – Really listen to what others are saying. Try to understand it and focus on their needs in that moment.
Let yourself be listened to – Honestly share how you are feeling. Allow yourself to be heard and supported by others.
Recognise unhealthy relationships – Harmful relationships can make us unhappy. Recognising this can help us to move forward and find solutions.
Full article about relationships
Alcohol
To keep health risks from alcohol low, the UK Chief Medical Officer's guidelines for men and women say it is safest not to drink more than 14 units a week on a regular basis. If you regularly drink as much as 14 units per week, it's best to spread your drinking evenly over three or more days. If you want to cut down the amount you drink, a good way to achieve this is to have several drink-free days each week.
It takes about one hour for each unit of alcohol to leave our bloodstream, plus an extra hour for the first drink. So, if you have three units of alcohol it takes at least four hours before the alcohol has left your bloodstream.
Full article about alcohol including strategies for drinking less
Find out more
Mental wellbeing: where to get help and how to offer it to others who may be struggling
'I can't stress this enough: you're not alone, you're never alone'