New CIRAS app launched – report concerns confidentially on the go!
You can download the CIRAS reporting app on the App Store or Google Play Store now.
You asked for a CIRAS app… and now you can download the FREE CIRAS reporting app to your phone!
When you said that a CIRAS app would make reporting concerns much easier as 'everyone has a phone these days' and it means 'you don't have to wait – people get busy and might forget otherwise', we listened.
We've launched the new CIRAS reporting app so you can report health, safety and wellbeing concerns in confidence simply and quickly. Just download and use the form on the app or press the quick-dial button to call our reporting hotline.
You can also save your details on the app to make reporting quicker next time.
We'll protect your identity and pass your concern to the relevant company – whether it's your employer or another business.
Want to get started? Download the app to your phone and watch our app demo video below.
Our website reporting form, hotline and our Freepost CIRAS address are all still available to use too.
You can report many types of concern impacting health, safety and wellbeing to us, including about organisational and industry change, culture, infrastructure assets, systems and environmental issues.
We cannot take forward concerns with an immediate safety risk – please use appropriate alternative reporting channels instead.
Download the CIRAS reporting app on the Google Play Store and the App Store.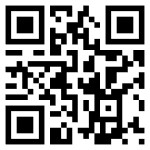 Find out more