In profile: Alex Wilson, Vital Human Resources
We asked Alex Wilson, HSE Advisor South at Vital Human Resources HR division, to share his view of his world.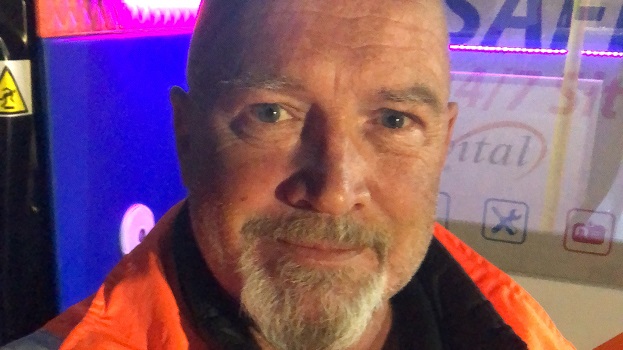 Above: Alex Wilson
Alex's role involves working with frontline staff day in day out, to help keep them safe. So what do today's health and safety challenges look like from his perspective? And what does he think makes it easier for people to speak up?
What does a day in your life look like?
A working day or night in my life is very much 'boots on the ground'. I enjoy meeting others within our business who are working on the frontline of the rail industry. With 29 years in rail, I can relate to the issues that the staff have and can help them work safer and more efficiently. I find my experience makes it easier for staff to feel they can approach me with any issues they have.
What do you see as the biggest health and safety challenges facing your business?
The railway industry has always been a very fluid place of work with new innovations and working practices being implemented regularly. One of the challenges is to stay abreast of these changes so we can educate and assist those out on track. This we achieve through toolbox talks, newsletters, on site safety conversations and briefings.

Getting out to operatives working across dispersed and remote locations can also be difficult. I drive one of Vital's Safety Units, which lets me brief staff out on site in comfort using three in built television screens for presentations and videos. External canopies and a speaker system allow me to interact with more operatives at a location, reducing the number of briefing sessions we need, so each one can take a bit longer. This gives me and our operatives more time to debate topics.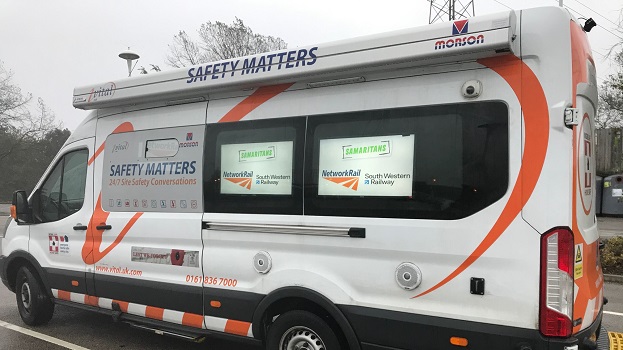 Above: one of Vital's Safety Units
What challenges do you think people face when it comes to reporting health and safety concerns?
I believe some people feel they would be causing a problem by raising health and safety concerns. We try and overcome this by providing a phone app which staff can use to report to us if they want to. We also work hard to ensure office staff and health and safety professionals are approachable, promoting a 'no blame' environment whereby safety concerns can be raised knowing they will be taken seriously and dealt with.
What value does CIRAS have for you at Vital?
CIRAS is a key tool in our health and safety arsenal. It shows our commitment to staff that, if they feel they cannot speak to someone within the business, we are more than happy for them to speak to CIRAS in the hope that any issues can be resolved amicably and safely. We promote CIRAS via our monthly newsletter and safety talks.
Find out more
Vital Care Calls: how are you, really?
More profiles
Rep profile: Akanni Johnson, Govia Thameslink Railway
Rep profile: Kevin O'Reilly, Irish Rail
Rep profile: Araiz (Ally) Arrue Iturrate, VolkerRail
Rep profile: Stuart Rollo, Lothian Buses
Rep profile: Paul Monck, Drainline Southern
Rep profile: Kevin Ogilvie-White, Great Western Railway
Rep profile: Carole Mason, KeolisAmey Metrolink
Rep profile: Nathaniel Chambers, Tram Operations
Rep profile: Jo Parker, Transport for London
Rep profile: David Bean, Atkins
Rep profile: Liam Linford-Smith, Civil Rail Services
Rep profile: Simon Groves, Transport for Wales Rail Services
In profile: award-winner Samantha Winfield, Great Western Railway